abxylute handheld
Worldwide Shipping

Orders processed in 1-3 days for quick shipping

Customer Showcase

Join our Discord community to see abxylute's showcases from our users! 
What's in the box

abxylute handheld console
Complimentary protective bag
USB-A to USB-C 3A cable (1 meter long)
User's manual
Meet abxylute
The dedicated streaming handheld for remote play and cloud gaming, with the most stunning display and friendly design.
A worthy extension of your gaming setup
Game beyond your usual setup, anywhere you like, by streaming your favorite PC, Xbox, and Playstation games to this sleek handheld console.
Pick up and play your favourite games. Enjoy abxylute's high-quality display and pro-grade controls.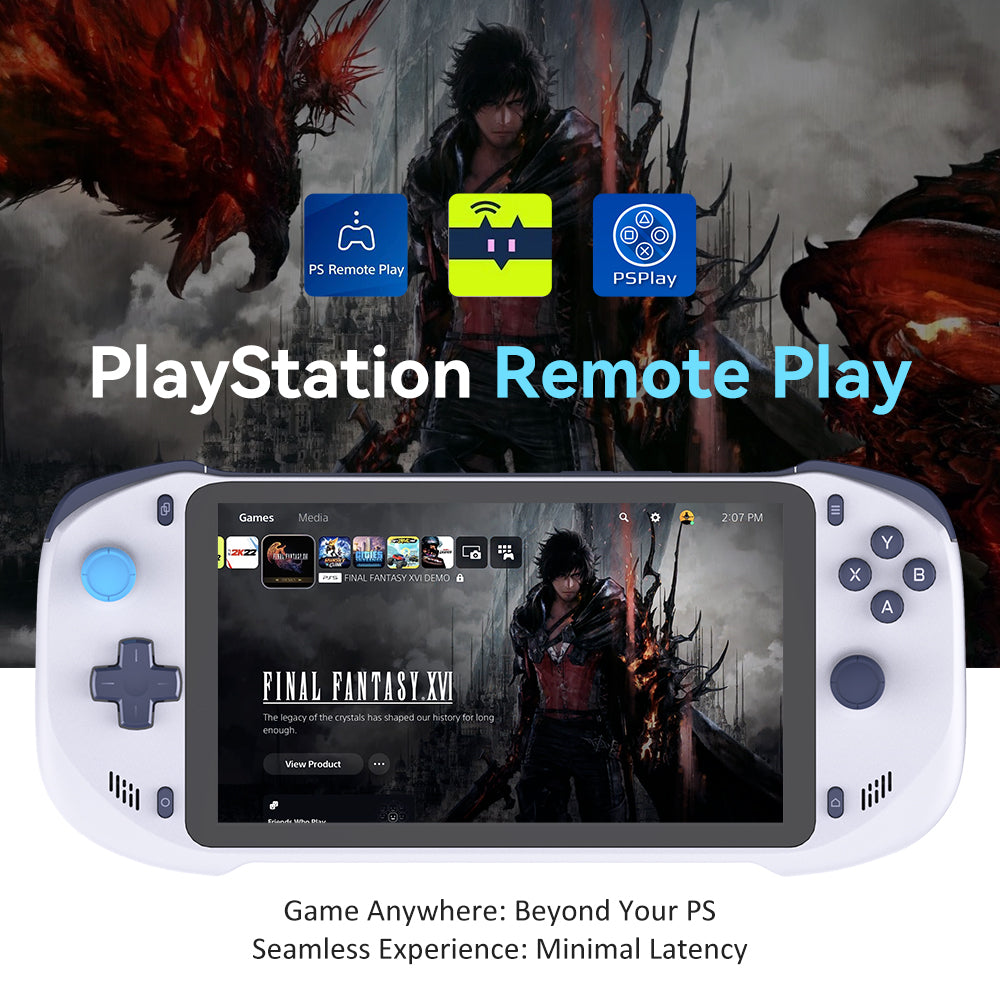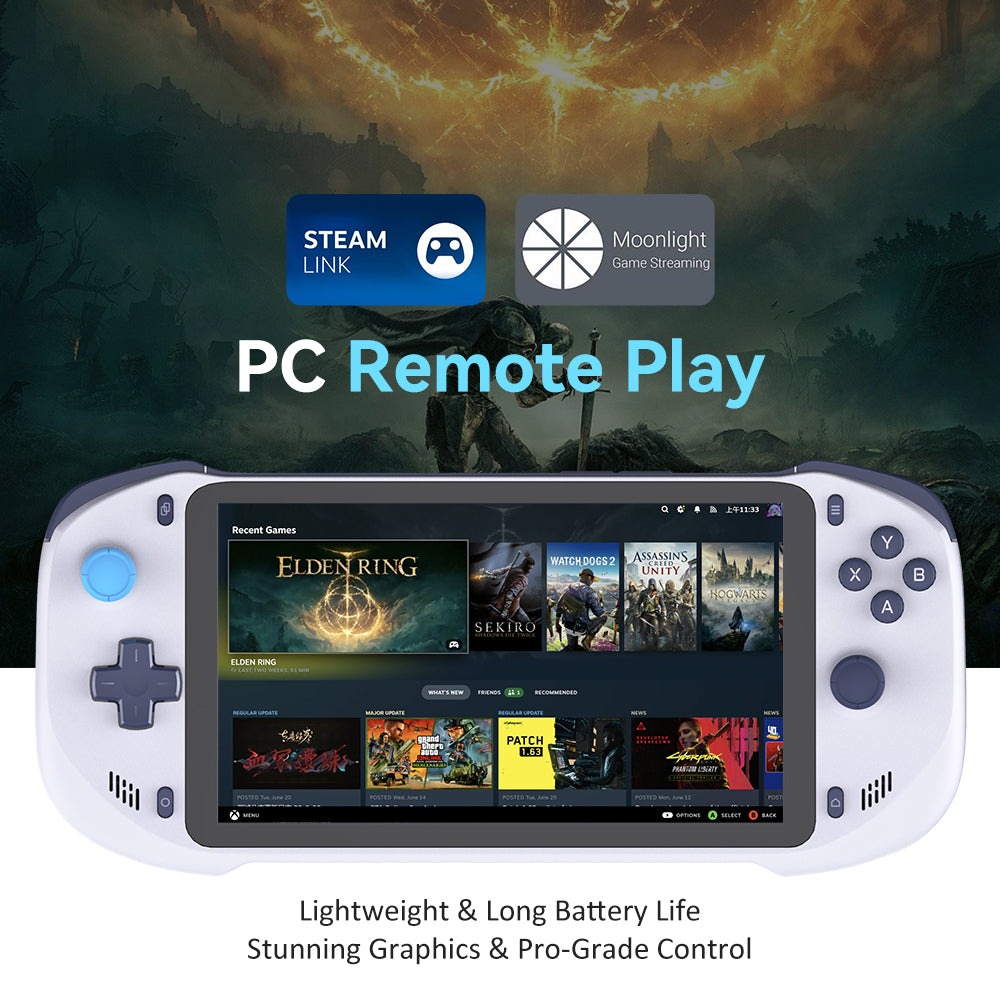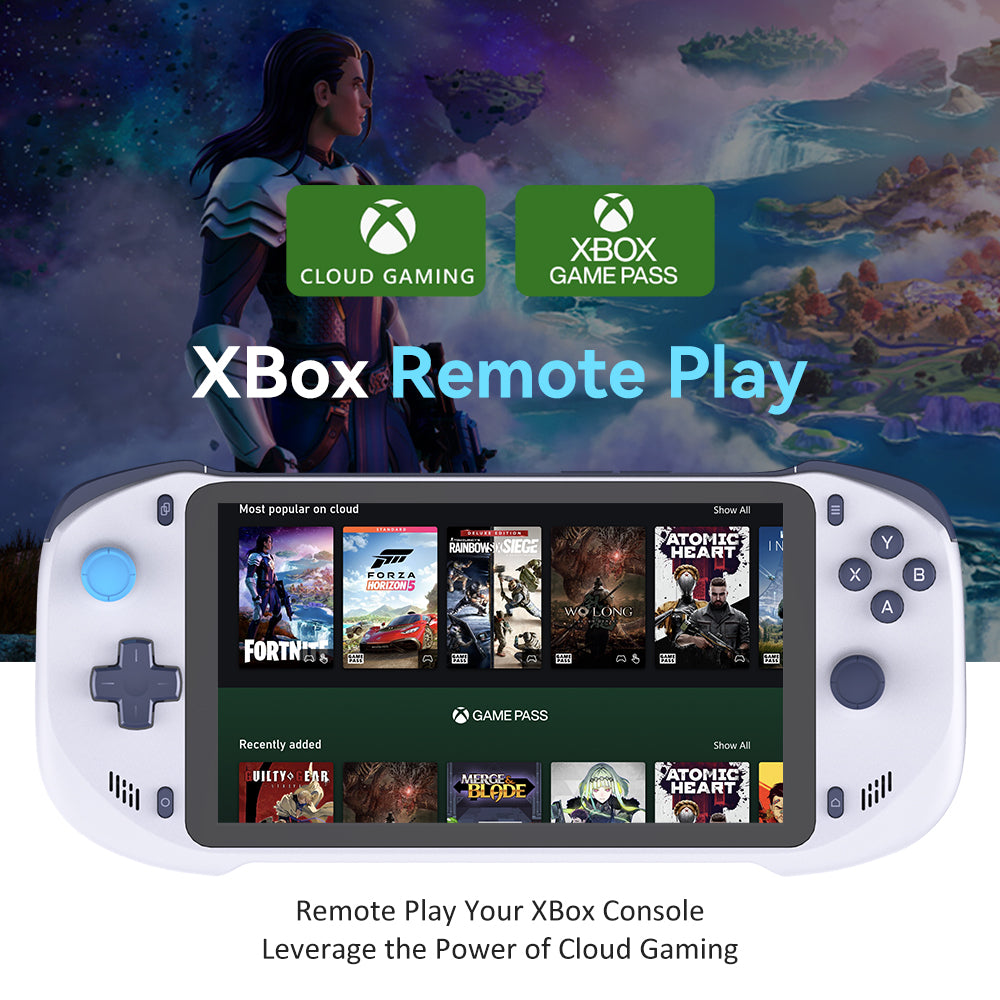 Remote Play your PS
Seamless Performance
abxylute puts your PlayStation library right in your hands with the minimal latency.
Enjoy the new liberating option to gaming your favorite titles beyond where it was setup, without any interruptions when you have to leave the couch or share the TV with others.
Remote Play your PC
Flexible Gaming
Experience your whole PC on abxylute, where lightweight design meets long battery life. 
Enjoy the flexibility to integrate abxylute into your daily gaming experience, without sitting in front of the desks for hours.
Xbox Remote PLAY/CLOUD GAMING
Leverage Your Game Pass
Unlock the full power of Xbox gaming with abxylute.
Whether it's remote play or cloud gaming, immerse yourself in stunning graphics and enjoy pro-grade control. All in the palm of your hand.
Spectacular Visuals
abxylute delivers smooth gameplay at 1080p with stunning graphics details maxed out on its 16:9 7-inch screen, bringing the unmatched visual presentation.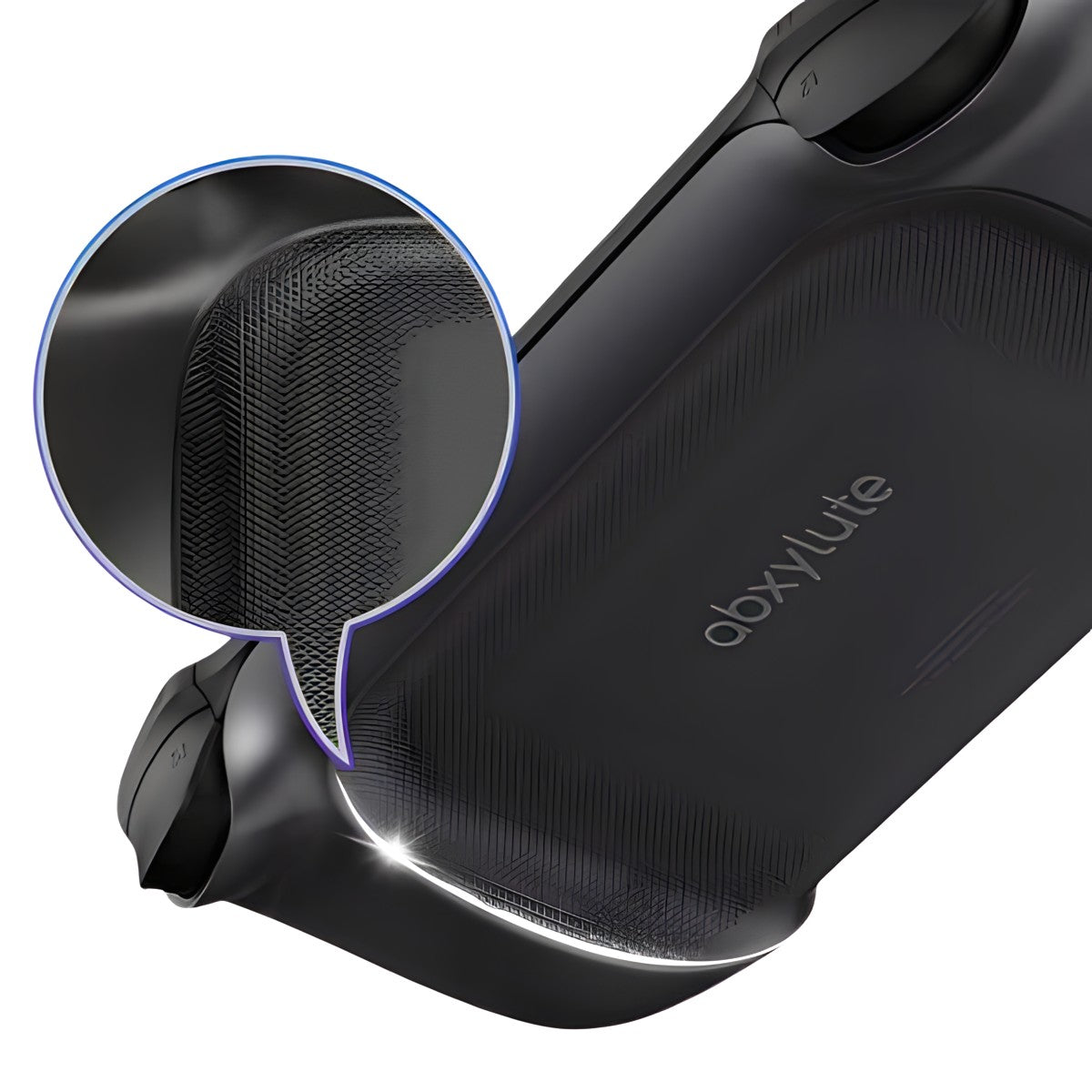 The superior ergonomics
Experience extended gaming comfort without finger fatigue: grip with ease on the non-slip back, perform swift actions with unblocked abxy buttons and joysticks.
The trigger and bumper accommodates fingers comfortably with a 6.5 mm stroke and carefully positioned spindle.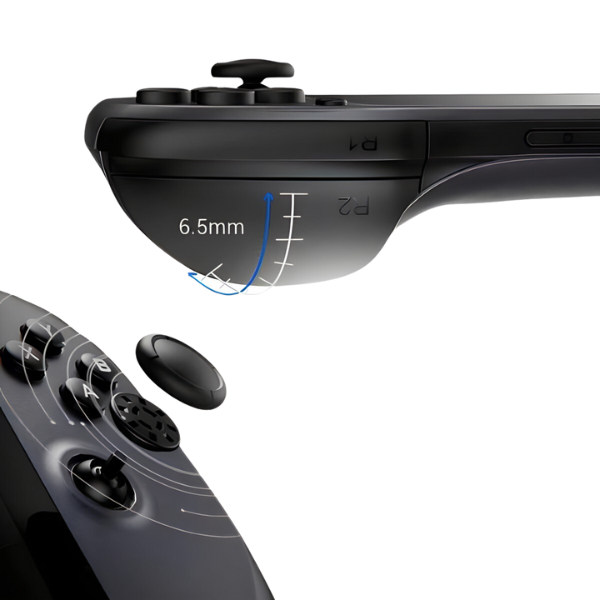 Hall Sensor Joysticks /Triggers
abxylute adopts the trending news parts such as hall sensor trigger/joysticks to avoid drifts, and the gyro for better FPS/racing games. You can get the most out of your gaming experience with a precise control.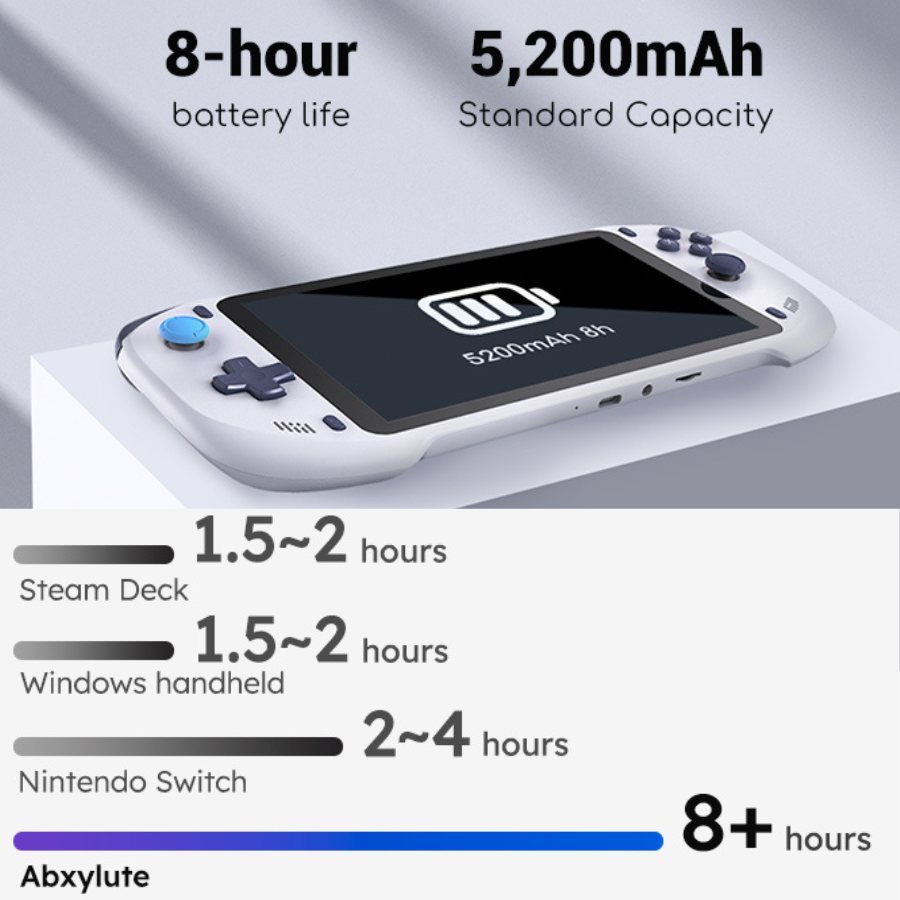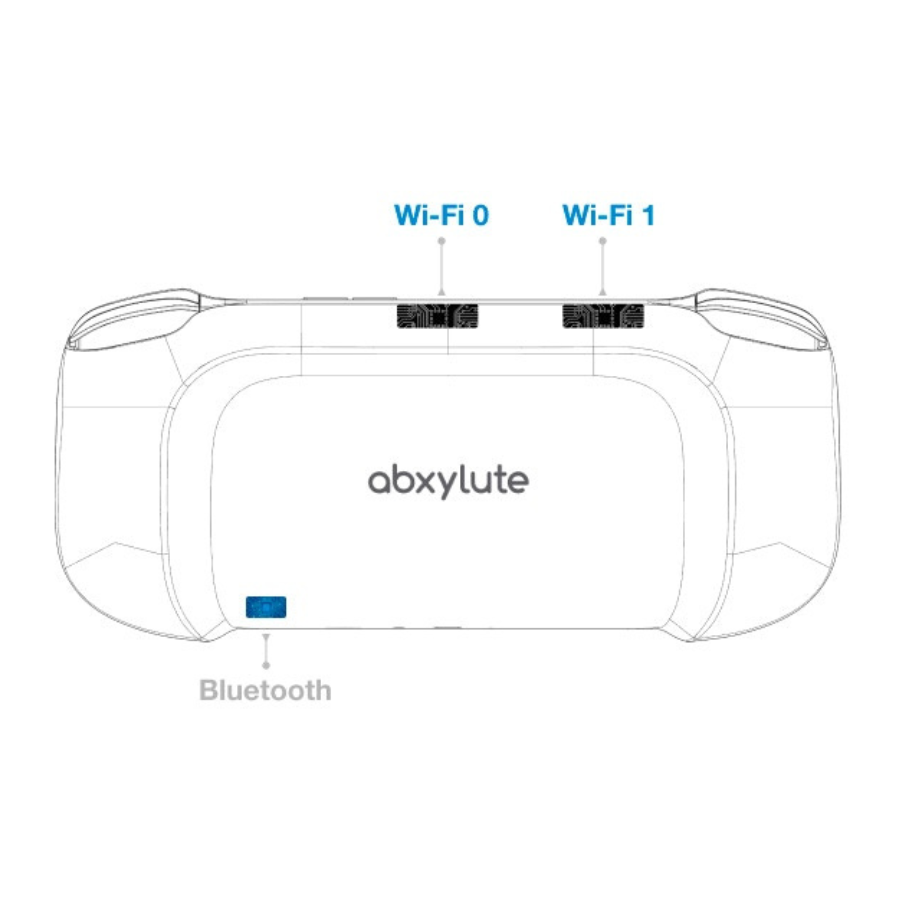 Keep the game going
8-Hour Battery Life
Tired of charging after just 2 hours?
abxylute's epic battery life (5,200mAh) can last for 8 hours of uninterrupted gameplay with your favorite titles. Say goodbye to the charging anxiety.
2T2R MU-MIMO Wi-Fi technology
The Low Latency
Enjoy uninterrupted gameplay with our 2T2R MU-MIMO Wi-Fi technology, specifically optimized for streaming purposes.
abxylute ensures you a better connectivity with no signal dead zones.
ongoing support through OTA updates
Exclusive Built-in Launcher
Enjoy uninterrupted gameplay with our 2T2R MU-MIMO Wi-Fi technology, specificallyoptimized for streamingpurposes. abxylute ensures you a better connectivity withno signal dead zones.
Shop the accessories
These accessories are designed to elevate your gaming experience on abxylute to the next level.
CPU: MT8365
RAM: LPDDR4 4GB
ROM: 32GB, 64GB
Display: 7inch, 1920*1080, 16:9, 60Hz
Touch screen: multi-touch, 10 points
WLAN: 802.11 a/b/g/n/ac, support 2T2R MU-MIMO Wi-Fi
Bluetooth: Support
Speaker: Support, dual speakers
Mic: Support, dual mic
G-sensor/gyroscope: Support
Light-sensor: Support
Vibration Motor: Linear Z-axis Motor*2
Power: 15W, 5V 3A
Battery: 5200mAh
Interface: Type-C.3.5mm headphone jack.Micro SD Card
Body keys: Volume key, power key
Overall size: ~250mm*115mm*30mm
Operating System: Android 12
Language Support: Multi-language
Input method: Standard Android input method
Google services: Support
OTA: Support
See our FAQ page for details.